[hr]
[rev_slider home-slider]
[hr]
Can Tab Collection Program
[one_half]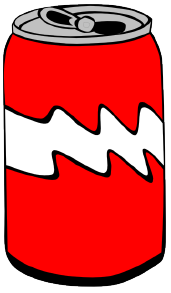 Over his two and a half years as an elementary school student Max collected tens of pounds of can tabs. His commitment was infectious and he soon had all of his extended family, his grandfather's golfing buddies, his church community, friends and anyone else he met, collecting for him too! Max would proudly deliver these can tabs to his library, where they would be shipped on his behalf to Shriner Hospitals for Children.
The Max Michael Rosenfield Foundation is honored to carry on what Max started and would like to challenge you and your community in making a difference in a child's life.
How It Works
It's an easy and fun challenge between communities, scout programs and schools. All you have to do is collect beverage cans and remove the can tabs (this is the only part of the can that is pure aluminum). After the tabs have been removed, they are sold to a recycling company and the money collected donated to Shriners Hospitals for Children.
The can itself can be returned for the deposit (in states that have a can and bottle deposit) giving you the opportunity to
[/one_half]
[one_half last="true"]
use that money toward another charitable program. Bet you never knew your beverage cans could be so valuable and beneficial to others!
If you are interested in organizing a can tab collection program in your community, or have can tabs that need to be collected, please contact us at info@MaxMichaelRosenfield.org
Who Benefits From The Program?
Shriners Hospitals for Children is a health care system of 22 hospitals dedicated to improving the lives of children by providing pediatric specialty care, innovative research, and out- standing teaching programs for medical professionals. Children up to age 18 with orthopedic conditions, burns, spinal cord injuries, and cleft lip and palate are eligible for care and receive all services in a family-centered environment, regardless of the patients' ability to pay.
For more information about the Shriners and Shriners Hospital for Children, visit: www.ShrinersInternational.org

[button url="http://50.116.105.29/~maxmicha/contact/" window="true" style="red" size="large"]Contact Us![/button]
[/one_half]